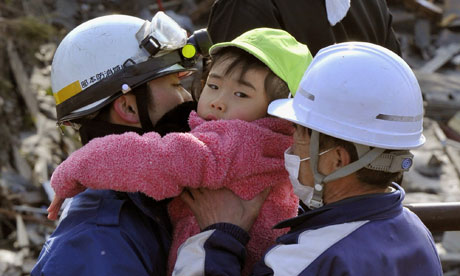 Picture from The Guardian.
If you can spare some cash, make a donation to help Japan. I made a donation to the
Red Cross
. They have the infrastructure and connections in place to make sure the money goes to helping the Japanese.
Click to donate.
Here are some other charities you might consider.
Global Giving has established a fund specifically for the Japanese disaster. >
Global Giving
MercyCorps helps people in crisis all over the world. They've established a special Japan fund. >
MercyCorps
Paypal has setup a way to contribute to a variety of funds through your PayPal account >
PayPal